Breakfast in bed, with a view of the mesmerising ocean.
A therapeutic dip in the Nordic spa. Cooking local cuisine with the chef on board. Dinner under a starlit sky on your private veranda. There are dozens of 'extras' that you can look forward to on your Viking ocean journey that don't cost you a penny more.
We've selected just ten of our favourites. Come and join us on board and you'll discover many more.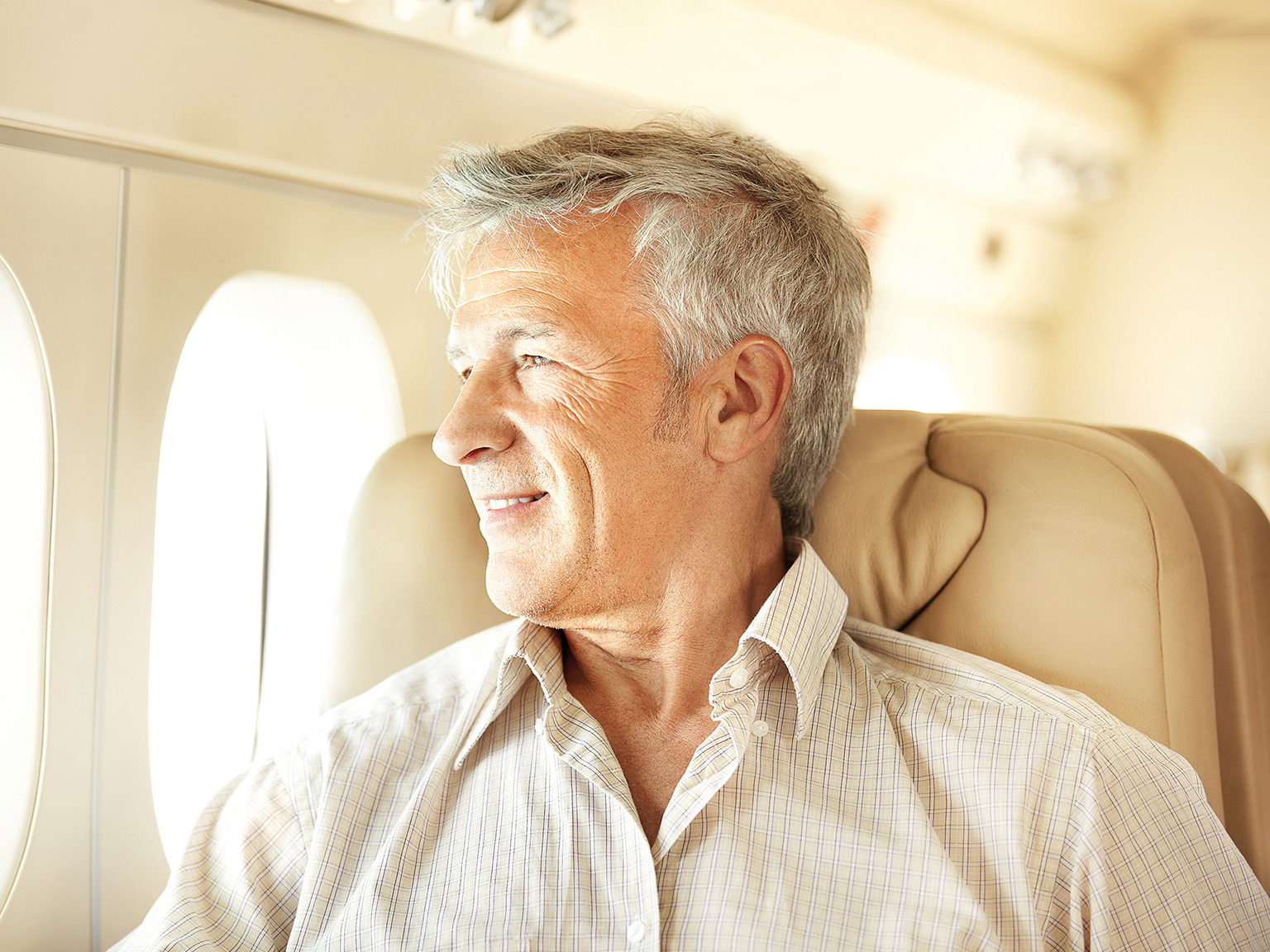 1
Bon voyage
Are you sitting comfortably? What better way to begin your journey than relaxing in a comfy airline seat? Especially when you know that you'll be met by a Viking representative at the other end, and that your flights and onward transfers are included. What's more, if you're travelling within Europe, you can fly from a choice of up to 14 regional airports at no extra cost. It's the best way to get your trip off to a flying start.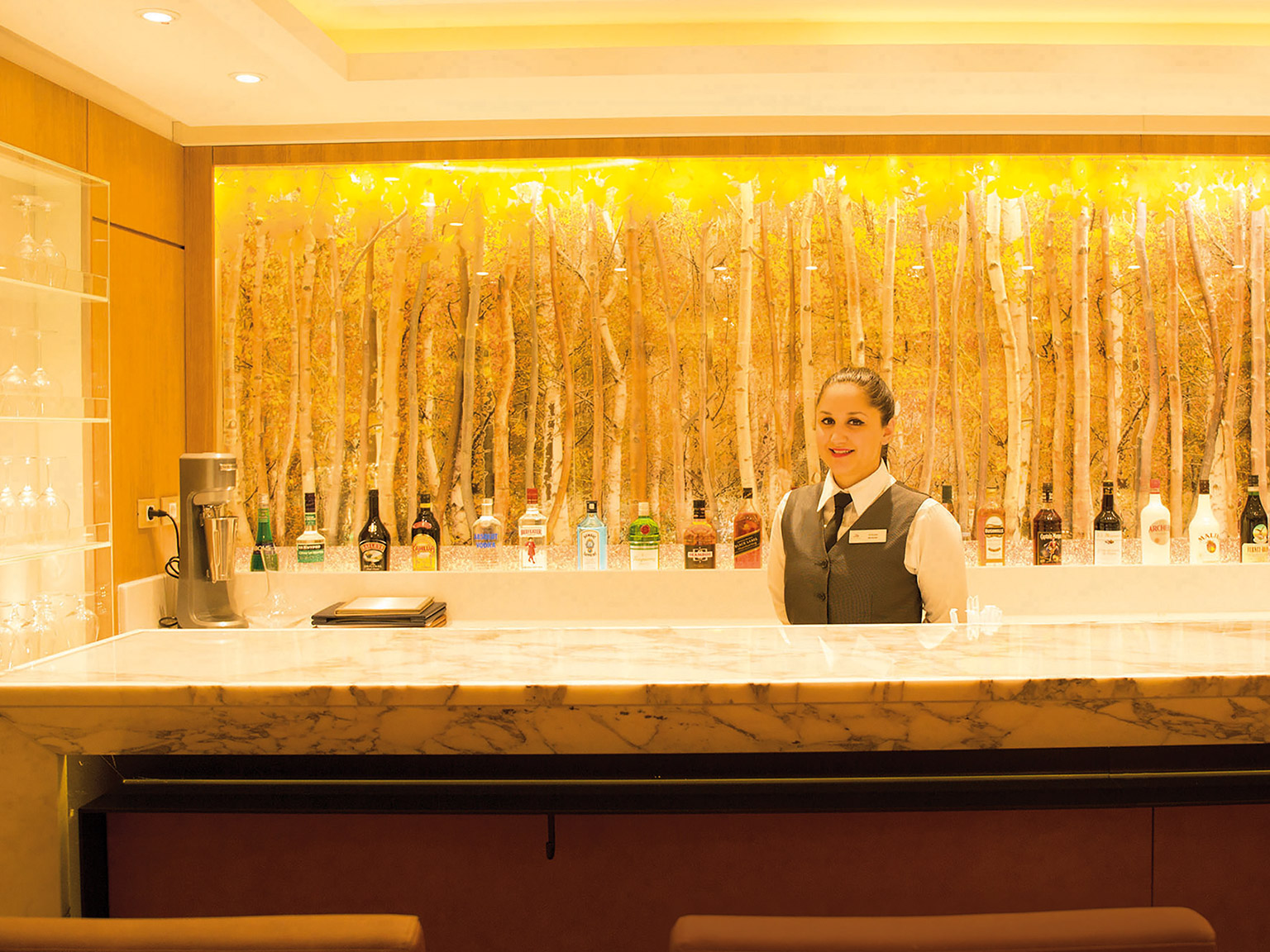 2
At your service
Viking is renowned for its outstanding care. With a staff/guest ratio of 1:2 you can be sure of genuinely warm and friendly service, the kind that other cruise lines can only aspire to. So it comes as an equally nice surprise to learn that staff gratuities are included in the cost of your ocean cruise. It's just one more way in which we take care of everything, so you don't have to do a thing.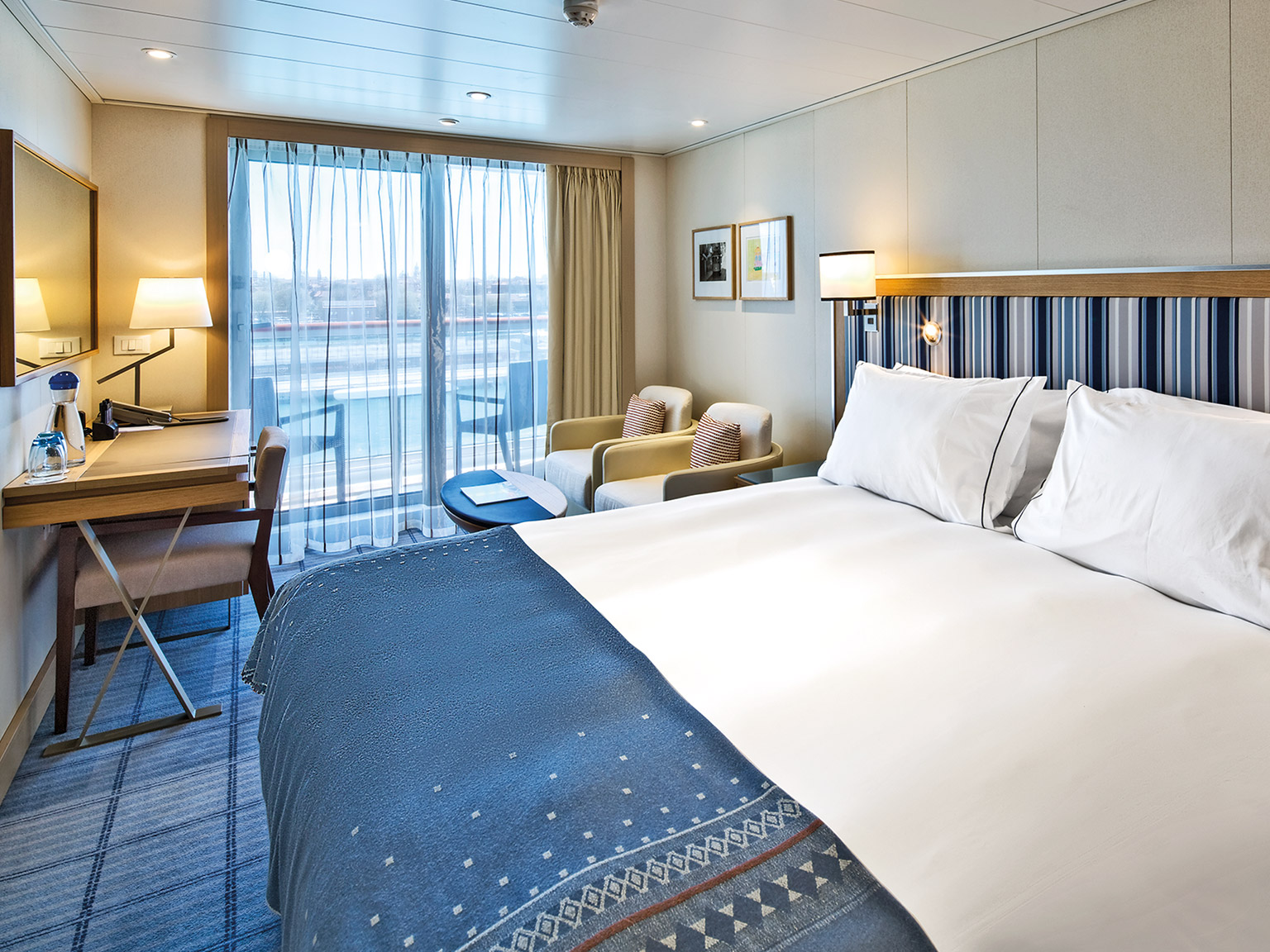 3
Your own private veranda
Because everyone deserves not just a view but a veranda on which to sit and take it all in, every stateroom has its own private veranda. The ultimate retreat, your stylish and spacious room is the perfect sanctuary. Elegant décor and calm colours. A wonderfully comfortable bed and the finest cotton linens. A beautifully appointed ensuite, with power shower, heated mirrors and flooring, flat-screen TV with movies on demand. Good morning or good night, it is simply perfect.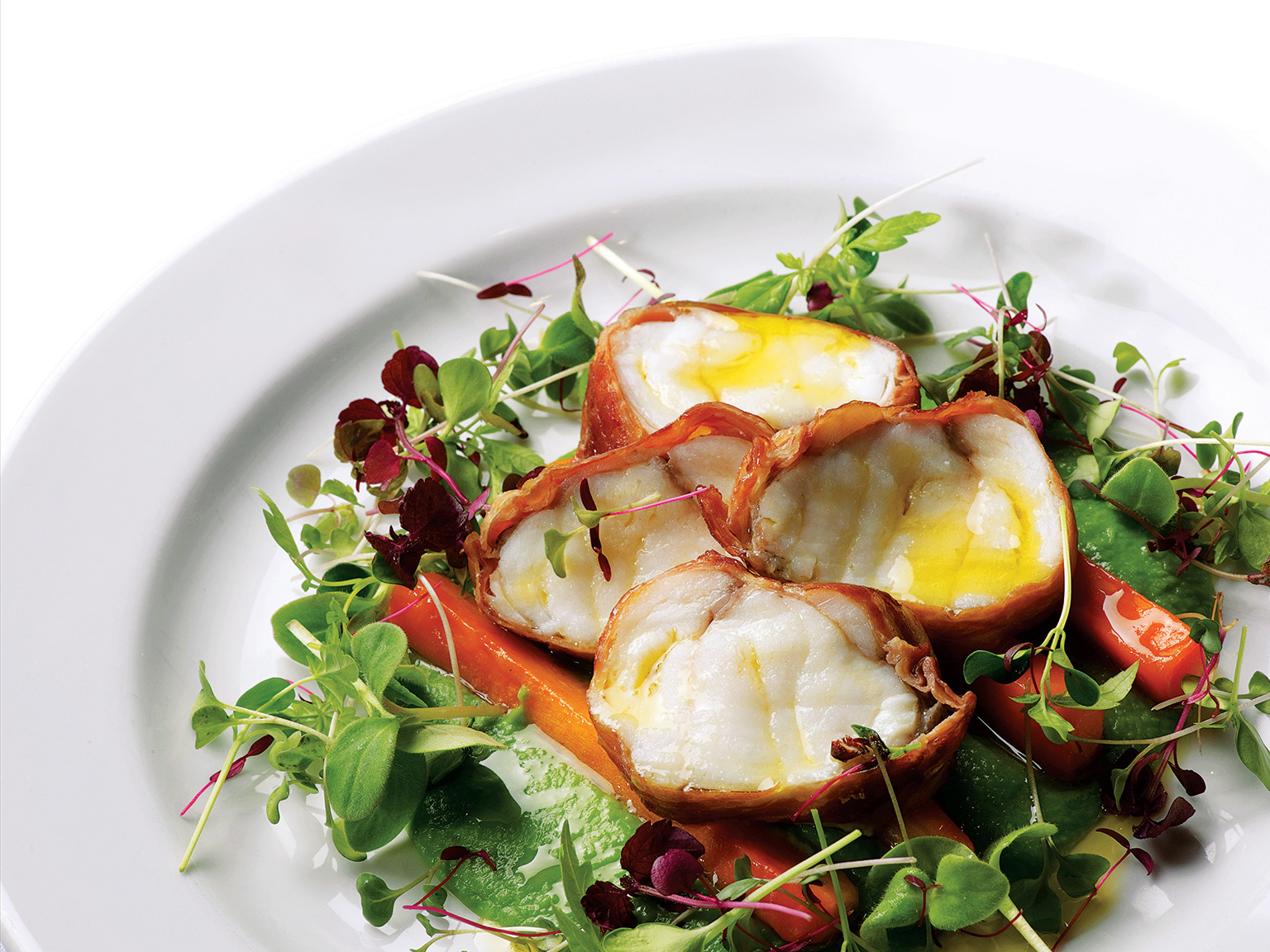 4
Food, glorious food
With no less than nine different dining venues, each as individual as you are, you really are spoiled for choice. From fresh sushi and sashimi in The World Café and a five-course tasting menu with wine pairings at The Chef's Table to high tea with sandwiches and cakes in The Wintergarden and melt-in-your-mouth Fiorentina steak in Manfredi's Italian Grill, you can share our passion for good food. Breakfast in bed? Lunch on your private veranda? Late night nibbles? Enjoy 24-hour room service any time, without paying any more.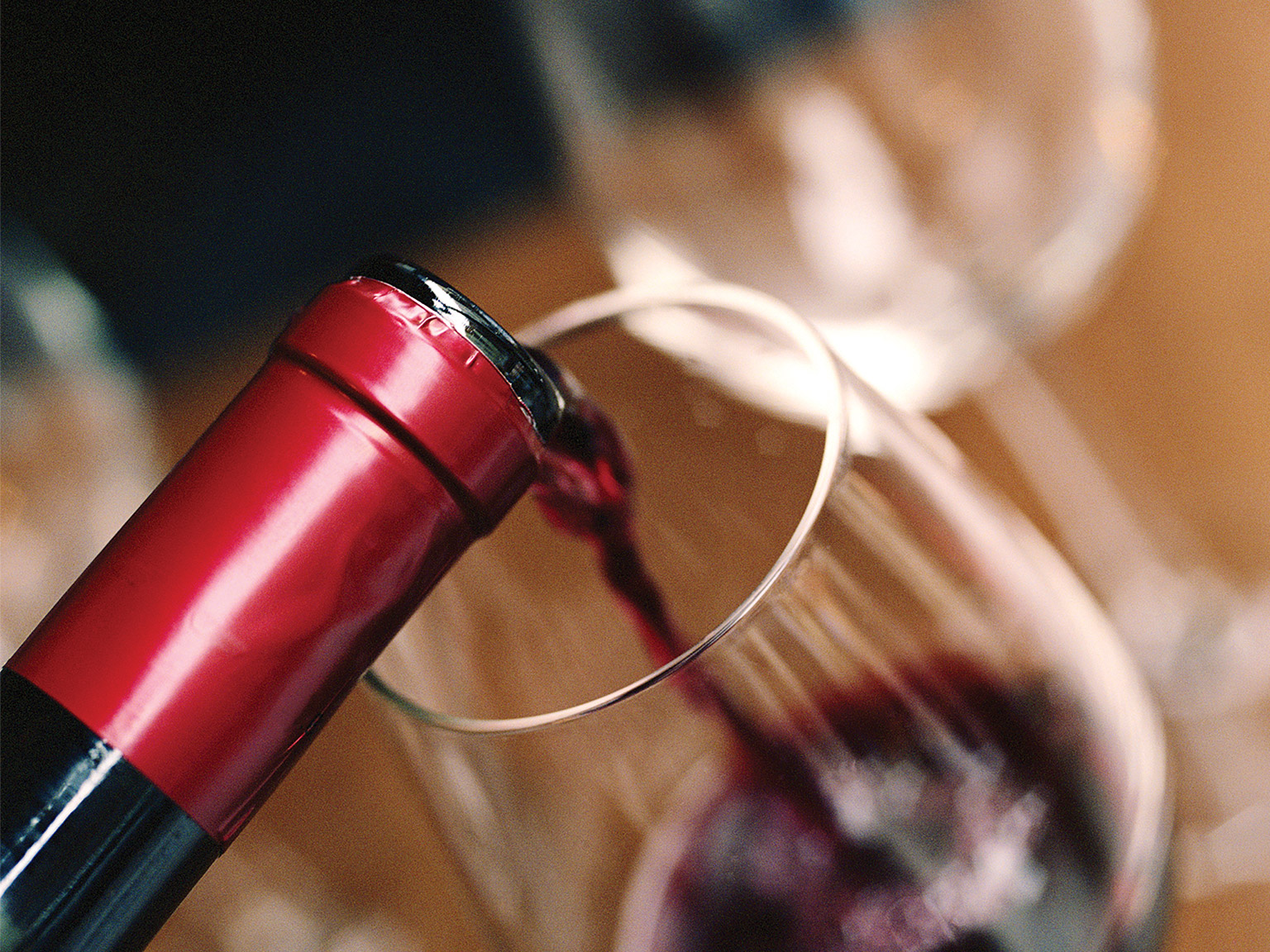 5
Quality wines worth toasting
Viking's generosity of spirit extends naturally into our choice of complimentary wines, all of which you would be happy to serve – and even happier to drink – at home. Our sommeliers go to great lengths to pair the perfect wine with each meal. A Californian Syrah to complement your lamb loin. A crisp Pinot Grigio to accompany your cod with Jerusalem artichoke risotto. A smooth Italian Merlot with your beef carpaccio. Good wines. Good times. We'll drink to that.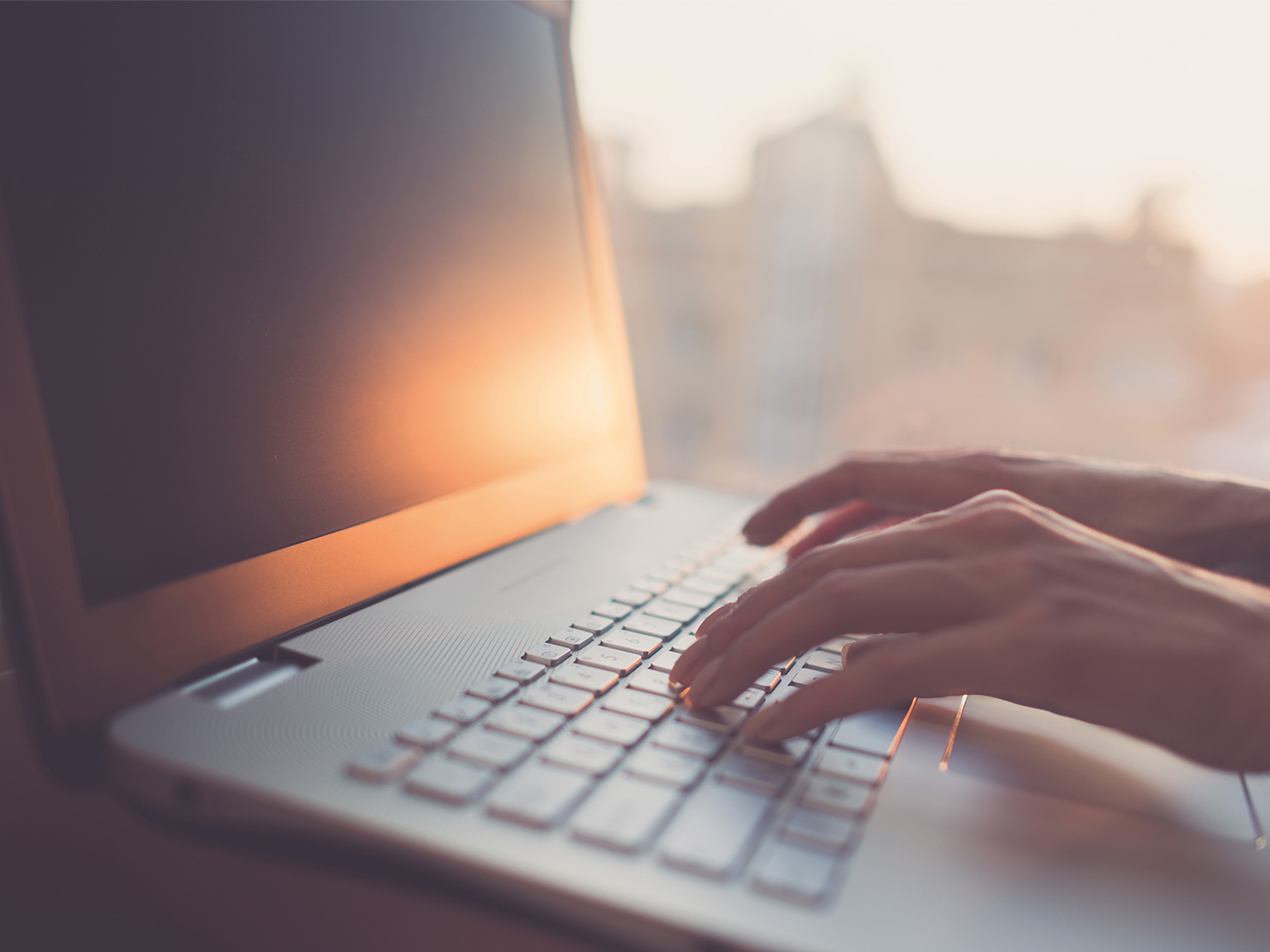 6
Stay online on board
Thanks to free Wi-Fi available throughout the ship, you can keep in touch with family and friends, any time of day or night. It's just one of the little extras that can make a big difference to your on board spend. No wonder the more switched on traveller is choosing to cruise with Viking.
(Please note some Wi-Fi restrictions apply)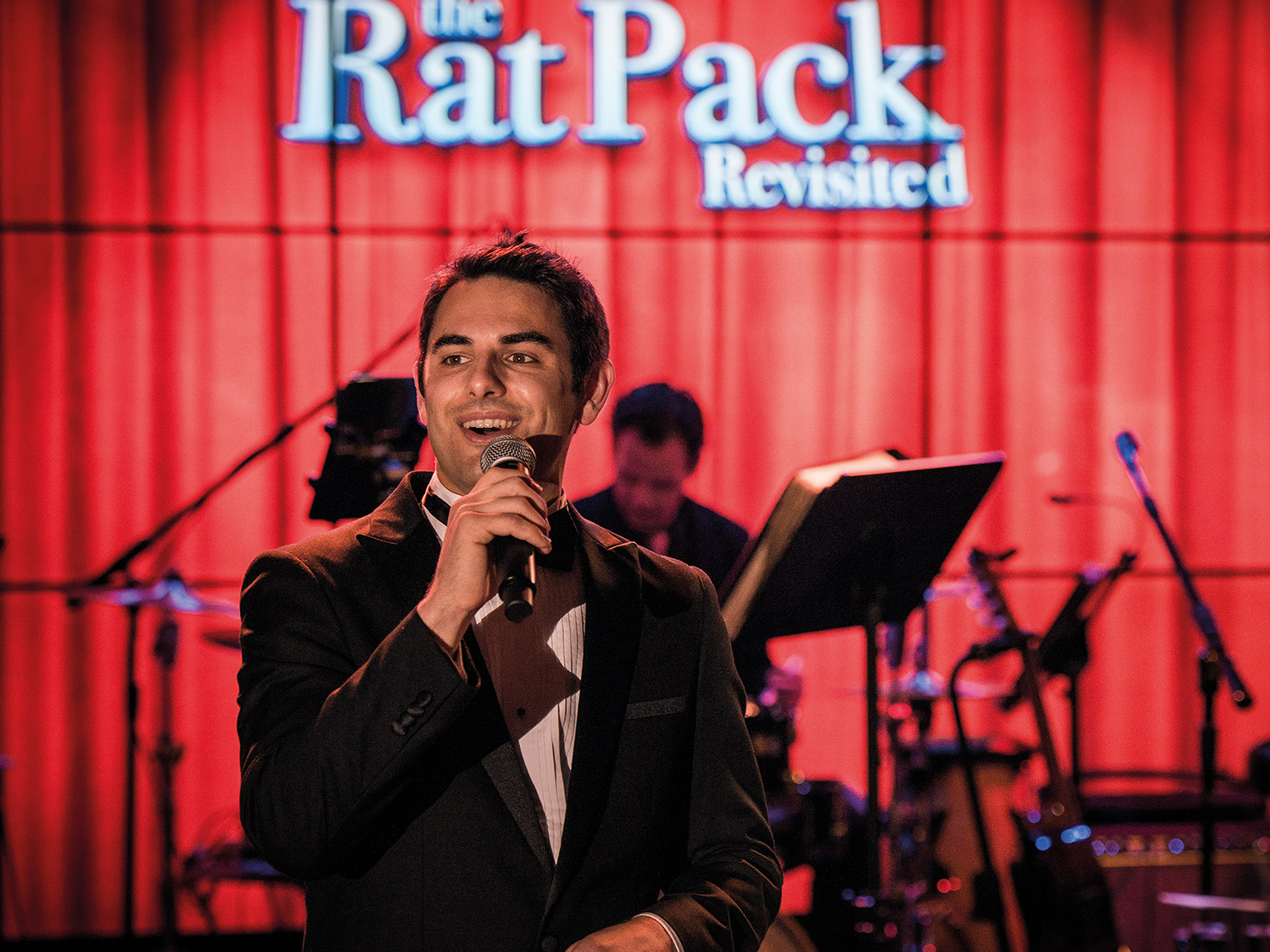 7
That's entertainment
Watch a movie under the stars, as you tuck into fresh popcorn. Applaud a show at The Star Theatre. Dance the night away in Torshavan nightclub. Swing along with The Rat Pack or Beatles tribute band. See a blockbuster in the privacy of your stateroom. Find a comfy sofa in The Living Room, where the classical chords of a trio of musicians provide the perfect backdrop. Relax with a drink in The Explorers' Lounge. Your evening entertainment can be as sociable or as intimate as you like. And with bar prices no more than you'd pay at your local pub, having a great time doesn't mean having a great big bill.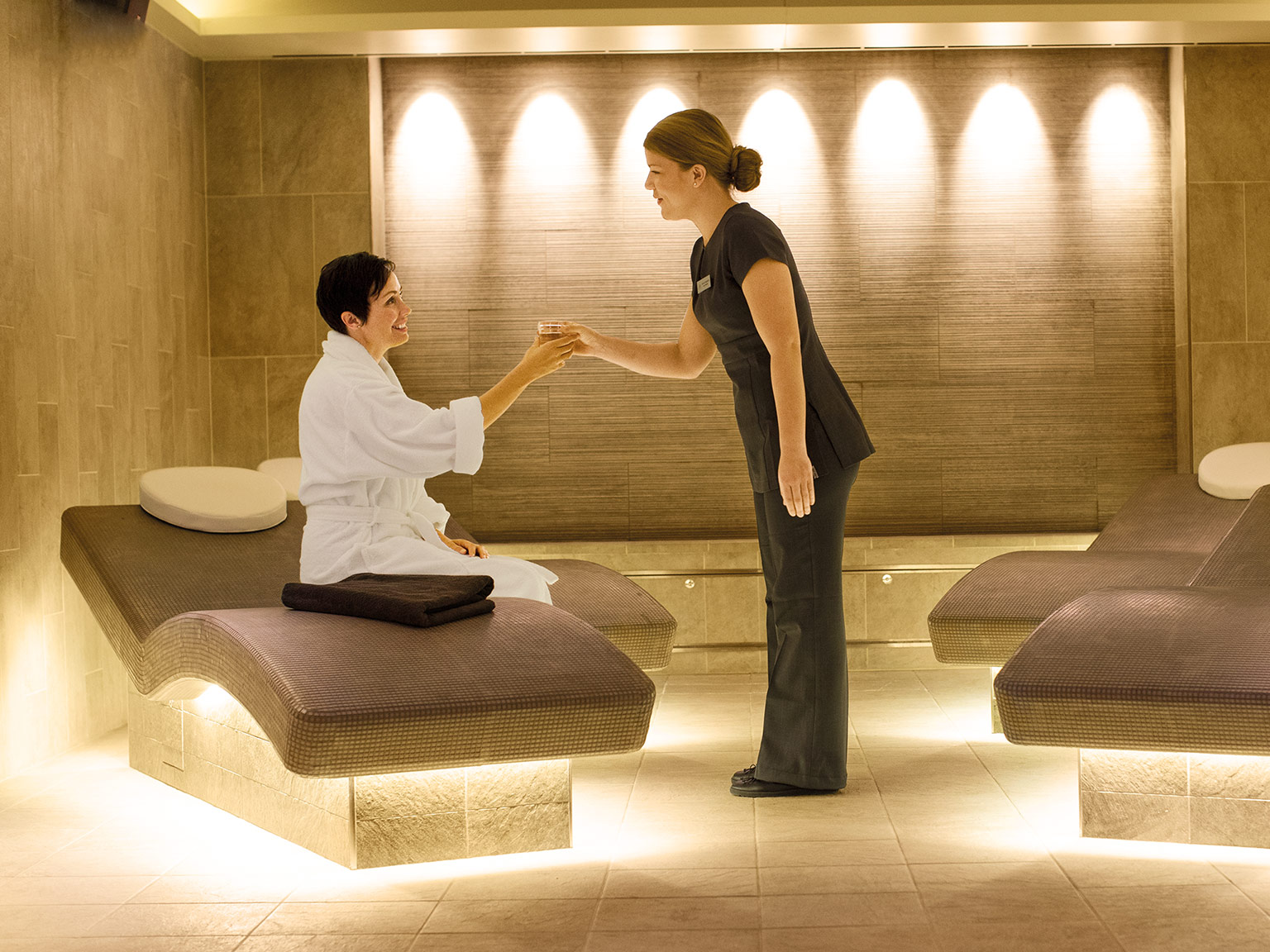 8
Recharge in the spa at no extra cost
Soothe mind, body and soul in our beautiful Nordic spa. The hydrotherapy pool, sauna, steam room, snow grotto and heated beds are guaranteed to put a spring in your step and, because it's all free, a smile on your face. Visit our state-of-the-art gym. Or treat yourself to a reasonably priced treatment or a visit to the hair and beauty salon. A Viking ocean cruise is all about feeling good, from top to toe.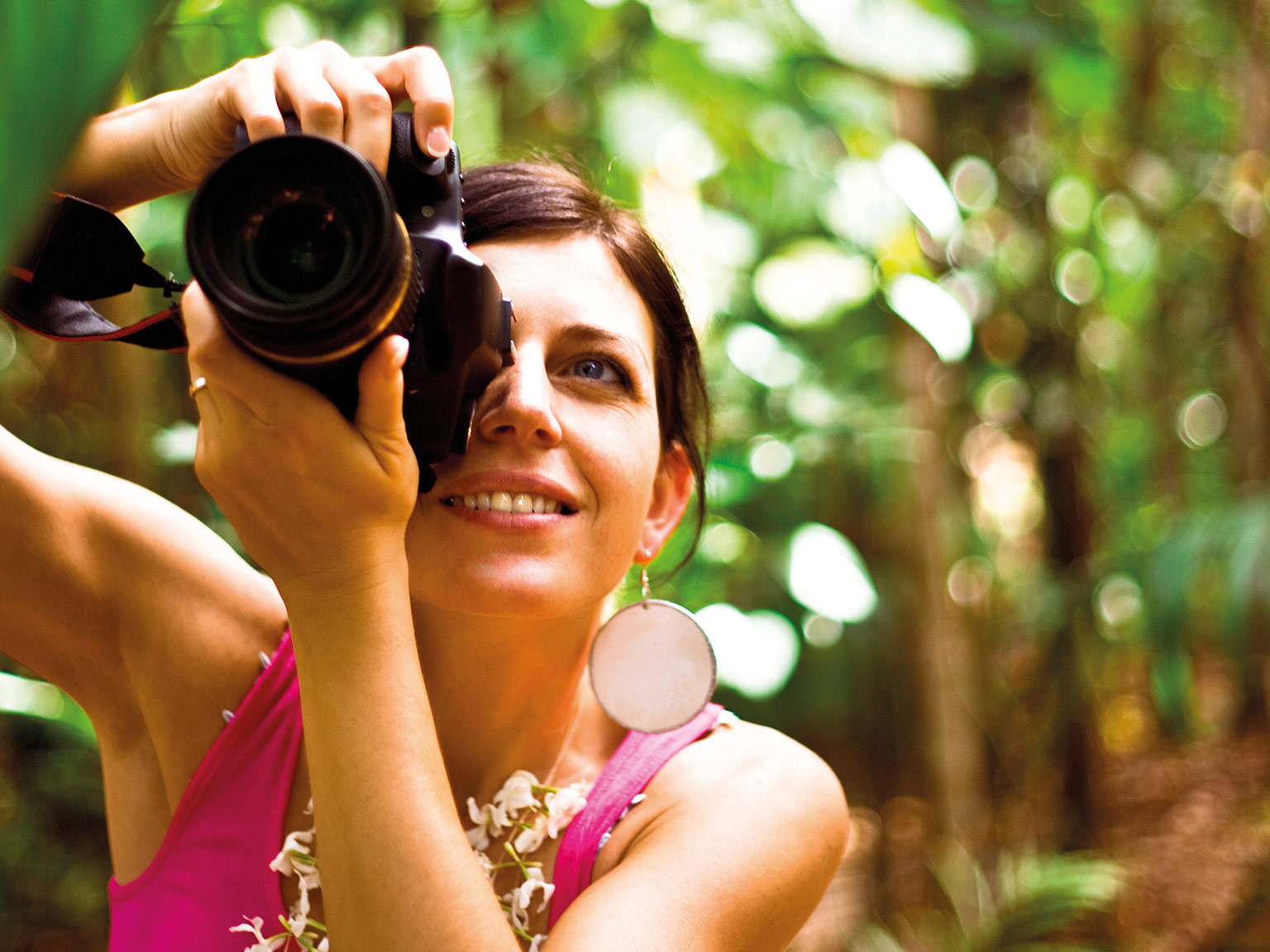 9
Included shore excursions
Bergen. St. Petersburg. Tallinn. Barcelona. Antigua. They are all amazing and on a Viking ocean cruise, exploring them with an expert is all included. Our shore excursions are the ideal way to get an overview of each destination. The guide at your side is someone whose local knowledge brings depth and understanding, and with whom you can chat freely. On every Viking journey you can discover more, without spending a penny more.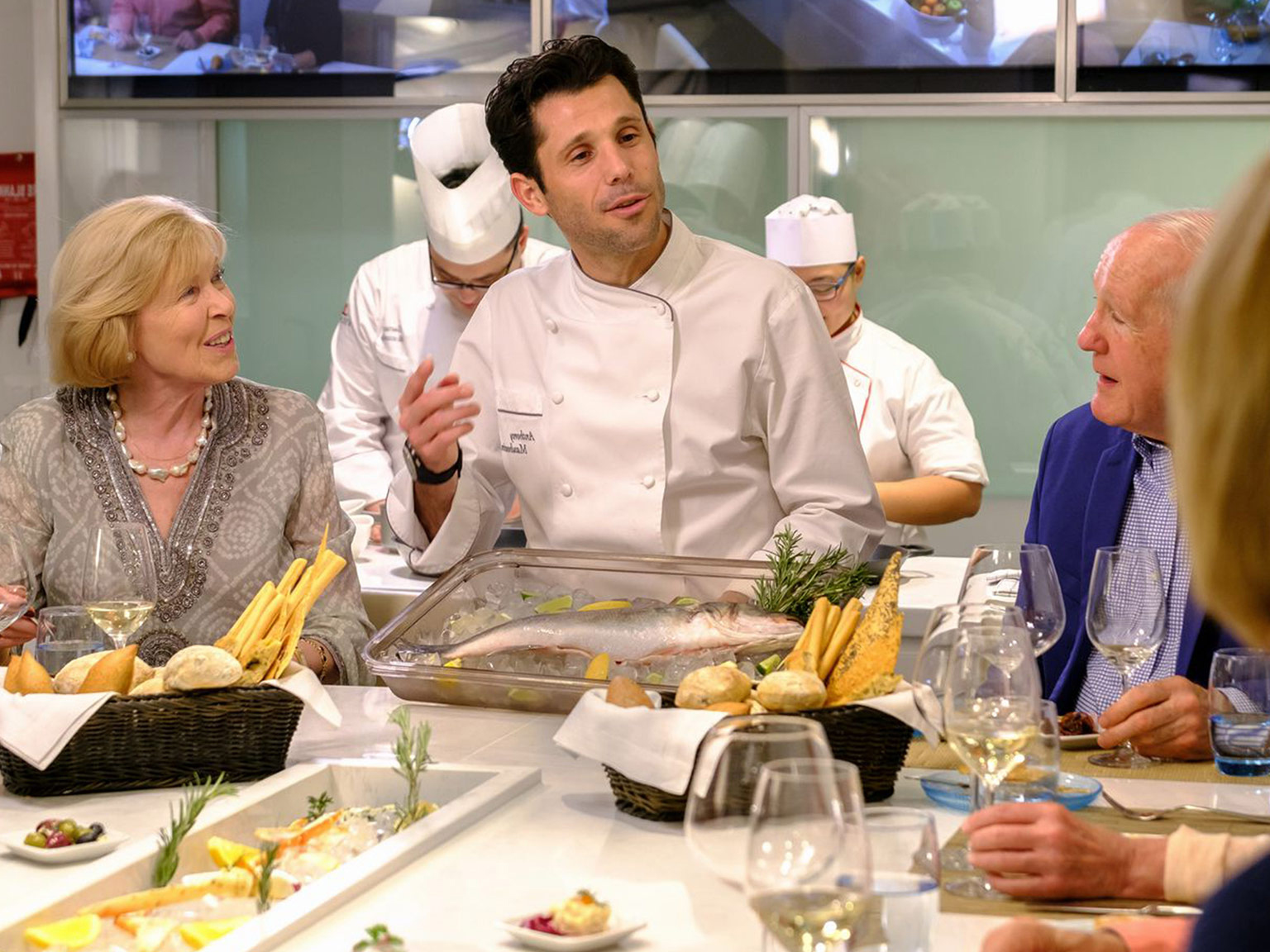 10
Explore more
Entertaining talks, brilliant cooking demonstrations and thrilling dance performances are just a few of the ways in which Viking brings each destination to life. Our resident historians are also onhand to chat. So whether you want to find out more about the Roman Empire, see a passionate flamenco or learn how to make the perfect risotto, you'll enjoy plenty of opportunities to discover more, without paying more.